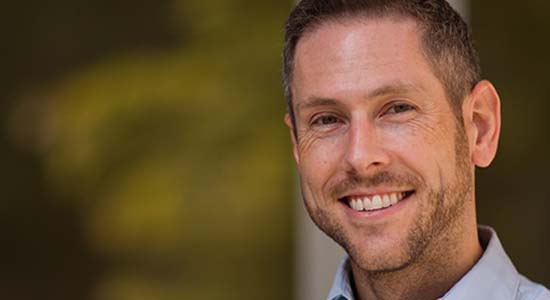 I'm Jason, creator of the Game Industry Career Guide. If your dream is to get a job making video games for a living, then read this page to get started. We'll cover the basics of the game industry, learn about the jobs available, and find out how you can get started now – even if you're still in school.
What is Game Development?
"Game development" is the art and science of creating a video game – all the way from coming up with a game idea, to building the art and writing the code, to finding and fixing bugs, to launching the game so people can play it. You can use the term "game developer" for anybody that makes games, no matter what their specific job on the game team.
Could I really get a job making games?
If you're a student thinking about your future career, a job making video games might seem too good to be true. Also, your parents might be skeptical about whether game development is a "real job" that could provide a good living for you and your future family.
The answer is: Yes, it's a real job. And yes, you can make a good living doing it.
To be fair, this wasn't the case twenty years ago – the game industry used to be tiny, and it was rare to get a job making games. But today, the video game industry is huge and it employs many thousands of people around the world. Here are some important statistics1 to help you and your parents understand the scope of the game industry today.
Total consumer spend on video games is over $70 billion annually. That's "billion" with a "B" – video games are Big Business.
59% of Americans play video games. That means there's an enormous market for new video games to be created and sold each year.
The average gamer is 31 years old. Games aren't just for kids anymore – they've become a typical, daily part of mainstream life for millions of fans of all ages.
Find game schools near you
How much money do game developers make?
Like any job, your annual salary as a game developer will vary based on region, company, and job specialty. In general, entry-level game jobs pay over $50,000 annually (USD). As you gain experience and build your career, you could make well over $100,000 annually. Check out my in-depth articles on the salary ranges for each of the job areas in the game industry.
What are the different jobs in Game Development?
Each video game is made by a team of people who are working together to bring the game to life. The team could be small – even just a single person. Or it could be enormous – big "AAA" games can have hundreds of developers working around the world. The bigger the game, the more people it takes to build it.
But it takes many different specialties to create a game. Think about the kind of team it takes to run a restaurant: you need servers, chefs, cooks, and managers. A game team also needs specialized team members to create the art, write the computer code, make the game levels, and so on.
Use these links to read about the different jobs, and think about which ones might be a good fit for you.
Video game careers overview. An overview of the different jobs in the game industry. Read this to quickly get up-to-speed on the different jobs.
Interviews with real, professional game developers. In-depth interviews with real game developers in 35 different game jobs. Read this to find out what a day is like for each of the jobs, and what skills you might need for each one.
How can I start learning how to make games now?
Whether you're in school, university, or you already have a job – the best way to start working toward a career making games, is to start learning how to make games. Right now!
Anybody can learn how to make games. The sooner you start, the more prepared you'll be when you start looking for game jobs later on. Use these resources to start learning.
Read books about game design. These are the books recommended by some of today's top game designers.
Learn from short, instructional online videos. Udemy has one of the best online libraries of game development training videos, from testing to coding to design. Give them a shot.
Get a game design certificate or degree. Getting a game degree isn't the only way to get into the game industry, but it's a good option if you want to learn specific skills for game development. Use this link to get information on game schools near you.
I'm ready to start my job search, can you help?
Yes! If you're already a professional game developer (or recent graduate), this site has dozens of articles to help you with your job search – building your portfolio, writing your resume, applying for jobs, interviewing, accepting offers, and more. Start here:
My newsletter and FREE e-book
I've worked in the game industry for 15 years, and I spent much of that time as a hiring manager. So I know a lot about how to prepare for a job in games, how to apply, how to interview and how to get promoted.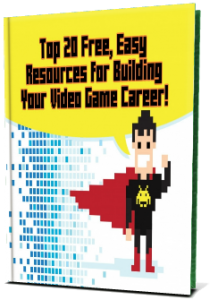 A lot of that info is here on the Career Guide, but I don't have time to turn everything into a blog post. That's why I have a weekly(-ish) newsletter to send out tips and advice that aren't found anywhere else. Join over 1,000+ subscribers just like you, and I'll email you once in a while with tips, advice and news.
As a way of saying thank you, I'll also send you a FREE copy of my e-book, "Top 20 Free, Easy Resources for Building Your Game Career." Just sign up below and I'll send you a copy right away.
Click to sign up for my newsletter »

Thank you for being here!
I'm super excited that you're interested in a career making games, and I'm honored that you're spending time here at the Game Industry Career Guide website.
I've worked hard to create a place where you can easily learn more about the game industry, and how you could become a part of it. Please feel free to post questions in the comments section of any article, or send me an email using the "Contact" link at the bottom of the page. I'll do my best to give you a good answer, or at least point you in the direction of some more in-depth information.
Thank you for your support (and for reading this very long page!). If this site has been helpful, please do me a favor and share it using the buttons below. I appreciate it!
1 Game industry statistics from the Entertainment Software Association.