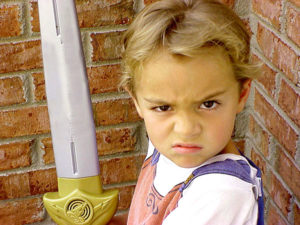 Do you want to work in the video game industry, but you aren't sure which jobs are out there? Do you wonder which game job would be the best fit for your unique interests and personality?
Or maybe you know what you want to do – but you don't know how to get started?
The Quest for Your Career series can help. Each week, we'll focus on one of nearly 30 jobs in the video game industry across several job families including art, design, programming, testing, production, and more. Each interview features an experienced industry veteran who tells all about what the job is, what it takes, and how you can start preparing right now.
Contents
More interviews will be added to this list as they're published, so check back often to read the latest interviews.
Find game schools near you
Design Careers
Game Designers can hold the high-level vision for the game, but they also craft the game levels, design the in-game interactions, tune the game worlds, and write documentation to communicate the game plan to the team.
Production Careers
A game's production team guides and focuses the game team, manages the schedule and deliverables, keeps the project moving forward smoothly, and can shepherd the overall vision for the game.
Writing Careers
Writing careers in the game industry can be on a game team as the writer of the history, characters, and dialog. Or they can be writing about video games as a blogger or journalist.
Art Careers
There are many art careers in the game industry, from designing the initial art style; to creating the landscapes and architecture of the game world; to modeling and animating the characters; to designing the user interface and in-game HUD, and more.
Programming Careers
Game Programmers write the source code that brings the game's design, art, and audio to life. Whether they're building the game play, the user interaction, or creating the game engine itself, programmers are always in demand.
Audio Careers
The quality of a game's music and audio effects can be the difference between a "meh" gaming experience, and a game that takes true immersion to a higher level.
Game Tester (QA) Careers
The unsung heroes of the game industry, testers make sure the game is not only fun – but also fast, stable, and bug-free. They're the checks and balances of the game team, ensuring that your gaming experience is top-notch.
Game Recruiter Careers
Games don't get made without a team. Recruiters search far and wide for the best candidates, and help hiring managers make strong staffing decisions that result in winning game teams.
If you work in the game industry and would like to contribute an interview for this series, please get in touch!
Join my newsletter...
...get a free ebook!
Join 1,000+ awesome people reading my "Top 20 Free, Easy Resources for Building Your Video Game Career" e-book.