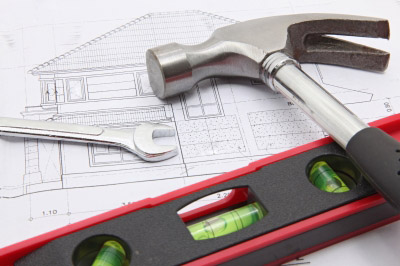 When people ask me "how can I start making my own video games?" my answer is always the same: "Just start, and start today!" The only way to learn how to make a video game, is to make a video game. And the sooner you start, the sooner you'll learn the skills you need – and see the look of surprise on your friends' faces the first time they play a game made by you.
But you're probably asking yourself, what's the very first step I should take? What tools should I use? How can I learn all the skills needed to design and create my first game?
Fear not! It may seem overwhelming at first, but you're not alone – even if you don't know programming and haven't made a game before, these 3 amazing game creation tools will get you started fast and help you every step of the way. 

Find game schools near you
Stencyl: Create amazing games without code
Stencyl is likely the quickest and easiest tool to make your first game, because you don't have to learn how to write any code. It offers a drag-and-drop interface where you use pre-defined "blocks" of game logic to assemble your game world and creatures. There are hundreds of ready-to-use blocks, or you can download blocks that other Stencyl users have created and shared.
Another advantage of Stencyl is that it lets you create games for many platforms: iPhone, iPad, Android, Flash, Windows & Mac games can be created using Stencyl. The company that makes Stencyl claims that games created with Styncyl have even made it to top spots on the App Store.
Stencyl's key features include:
Publish iPhone, iPad, Android, Flash, Windows & Mac games

No Coding Required
The Best Drag & Drop Interface
Make money by selling your game or selling in-game digital goods
Free for Flash publishing, other platforms require purchasing a license
Learning Stencyl is intuitive, fun, and can teach you a lot about making video games.
To download Stencyl and learn how to make your first game, visit the Stencyl Crash Course tutorials.
GameMaker Studio: Create cross-platform games in record time
GameMaker Studio is a powerful tool for professional game developers, but it's easy enough to use that newbies will get up to speed quickly.
Like Stencyl, GameMaker Studio offers drag-and-drop features to create game logic. But it also offers an optional scripting language called GML that's a great way to start learning programming, once you're ready. In fact, when I worked at a handheld game studio, some of the designers used GameMaker Studio to quickly prototype new game ideas, even though they didn't know how to do programming.
GameMaker Studios' key features include:
For entry-level novices and seasoned game development professionals

Develop for mobile, console, desktop or Web
Drag-and-drop interface, or script using GML
Support for professional teams including monetization, analytics, and collaboration features
Free version available, or pay to unlock professional features
GameMaker Studio boasts features for great visual effects, realistic physics, networking for multiplayer gaming, and other advanced features you can use if you want to. But don't get too fancy for your first game – finishing your project is more important than figuring out all these fancy features.
To download GameMaker Studio and learn how to make your first video game, visit the YoYoGames Learning Pages.
Unity: Create your first 3D game
Of the three game engines in this article, Unity is the hardest one to learn – but it's also the most powerful. As a full-featured 3D game engine, it's beloved by indie developers and professional game studios alike.
To help with the learning curve, it also has some of the best online tutorials. Their instructional videos and step-by-step lessons will teach you the basics of game and level design, and gently bring you from "I know nothing about making a game" to "I am a video game development superhero" – as long as you stick with it.
Unity's key features include:
Create games for 20+ platforms
Powerful 3D editor interface
Code in C# or JavaScript
Professional tools available such as ads, analytics, and profiling

Free Personal Edition available
As an added bonus, if you learn Unity then it may be easier for you to get hired as a game designer someday. More game studios are using Unity all the time.
To download Unity and learn how to make your first video game, visit Unity: Your First Game.
Now, go and get started!
As with most things in life, the hardest part of making a game is just getting started. But that's the only way you're going to learn! If you want to make games for a living someday, you've got to start right now.
Download one of the game engines listed above. (If you're having trouble deciding, I'll decide for you: Start out with Stencyl.) Then just start making a game.
As senior producer Frank Rogan puts it, "I get asked all the time, How do you get into the game industry? My answer is always, Why aren't you already in the game industry right now? Go make something. Anything."
And he's right.
Start here, start now. Before you know it, you'll be showing your first video game to your friends, and watching their faces light up when they discover that the Game Designer is you!
If you know somebody who would like this article, please click below to share it with your world.
Title image: Vichaya Kiatying-Angsulee/freedigitalphotos.net
Read my new book!
Making games for a living is an incredibly rewarding career, but it's hard to break in unless you have insider knowledge. This book levels the playing field.